Don Young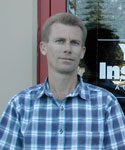 Email
Agent Owner
Direct: 253-333-2426
1985 was the beginning of my insurance career. I started as an Emergency Road Service Dispatcher for a large insurance company in California. Within a year I was promoted to a Customer Service Representative which taught me the importance of quality service for our clients. Three years later I was able to work in Sales and earned a position in the top ten salesmen two years in a row. While here, my goals became to own and operate an agency of my own.
The beautiful Puget Sound area called to me and I relocated in 1992. I went to work for large independent insurance agency in Renton as an insurance agent. It was a big change to switch to a smaller independent agency.
After two years, I began working for Tina Craig Insurance in Auburn. I was an independent contractor writing all lines of insurance with a primary focus on personal policies. During this time, I met and married my wife Ronda. We bought a house and settled on Kent's East Hill.
Raleigh, Schwarz and Powell purchased the agency in 1999. The transition wasn't very smooth and gave me extra incentive to branch out on my own. It was a very amicable departure, allowing me to take my clients and policies that I had written with me. Brown & Brown bought the business as I was leaving.
On October 1, 2001 Ronda and I opened Young Insurance Agency, LLC. Ronda's strong background in accounting is a perfect combination with my years of experience in the insurance industry. We opened the office having direct appointments to sell from an impressive line of companies including Encompass, Safeco, Hartford, Travelers, Progressive, and Foremost, to name a few. Our primary focus is on personal lines and small commercial.
A lifetime of diligent work and background in customer service has made it possible to open a friendly small agency focused on the client. I look forward to serving you.